Mode Merr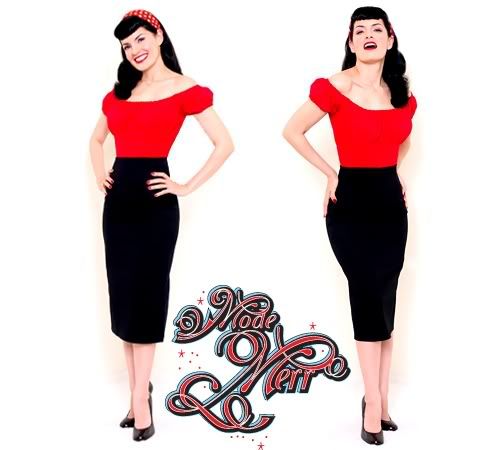 "
Mode Merr is an independant company that has been two decades in the making.
With the help of a talented clan of friends and family, Angela Zambell has followed her dreams to provide gals of al shapes and sizes with fun edgy clothing. Angela and her growing staff proudly ensure a well made quality product. Mode Merr has always been and will always be "Made in America".
Each item is carefully made to order.
Mode Merr, Fitted Peasant Blouse in Red / White Stripe.

The Fitted Peasant Blouse makes looking gorgeous a snap, with it`s snug fitting midriff and gathered bust line. The elasticized neckline and sleeves allow you to wear it on or off the shoulders. Yee-Haw!!

Available in medium.

€ 54,50 € 39,95

Mode Merr, Fitted Peasant Blouse in Red / Black.

The Fitted Peasant Blouse makes looking gorgeous a snap, with it`s snug fitting midriff and gathered bust line. The elasticized neckline and sleeves allow you to wear it on or off the shoulders. Yee-Haw!!

Available in large.

€ 54,50 € 35,00
Languages

Nederlands

English