Festival Agenda
Op de volgende festivals is alles van de site van dichtbij te bewonderen!
2015
Op 7 maart zijn wij in Schiedam op Rock around the Clock.
Op 14 en 15 maart zijn wij in Ahoy op Ink and Steel tattoo conventie.
Op 2 mei zijn wij in Middelburg op het Hrieps festival.
Op 23 mei zijn wij op Rumblers Ruhrpott BBQ.
Op 13 juni zijn wij bij de Cruise Inn op DDay in Amsterdam.
Op 18 juli staan wij op Vintage Antwerp Reunion in Antwerpen.
Op 22 en 23 augustus vieren wij een feestje op Rockin at the Drive in Barn in Schijndel.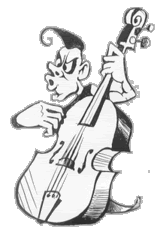 Aanbieding
Fishnet Hold Ups Lace Top
€ 7,50
€ 6,00
Gastenboek
19-12-2014

- Heel erg bedankt voor de snelle levering. Cadeau ligt nu... 

lees meer

17-12-2014

- Joepie! Helemaal gelukkig met mijn schitterde

en vooral lekker WARME... 

lees meer

16-12-2014

- Bedankt voor de super snelle levering.

Kado voor de kerst... 

lees meer
Plaats een bericht